Overcome Persistent IT Challenges with Managed IT in Mississauga
Maximize your technology performance by partnering with a leading Mississauga managed services provider.

Why choose Manawa for managed IT services in Mississauga?
Reduce reactive IT issues by 53% within your first year with our reliable IT managed services in Mississauga
Normalize your annual IT budget with managed IT that offers hassle-free Full Fixed Fee monthly packages
Expedite issue resolution with proactive IT support services backed by a 15-minute average response time
Avoid emerging digital threats with top-tier assistance from our fully certified cybersecurity specialists
Organize your IT strategy

with comprehensive assessments and professional guidance from our IT consultants
Request a Quote for our Mississauga IT Services
Why Clients Rely On Our Mississauga Managed Services
I am Mary Ann's biggest fan. She is amazing!
Derek has been with us since the beginning and his customer service never disappoints. Thank you.
As always, Derek is awesome! :)
Derek went above and beyond and gave me very good service with everything I needed. i was very happy that he solved my issues. he knew exactly what to do. thank you!
Manawa Networks
Managed IT in Mississauga
2680 Matheson Blvd E #102
Mississauga, ON L4W 0A5
Canada
Request a Quote: +1 289-278-8414
Unlock the Benefits of Our Managed Services in Mississauga, ON
Managed IT Services
Optimize your IT management with a managed services provider in Mississauga that provides cost-effective Full Fixed Fee (FFF) monthly packages.
Cloud Services
Seamlessly transition to cloud computing through a wide range of services, including disaster recovery, managed data backup, and more.
Cybersecurity
Elevate your protection with Managed Security Services Provider (MSSP)-level SIEM and SOC access, 24/7 monitoring, ransomware defense, and more.
IT Support
Fast-track issue resolution to keep your business running smoothly with reliable IT support services that feature an average response time of only 15 minutes.
IT Helpdesk
Access prompt and approachable assistance from a trustworthy team that eliminates tiered support and cuts reactive issues in half during your initial year of service.
Network Support
Design and deploy a resilient network with dependable infrastructure planning, cabling, downtime reduction, updates, network security, remote monitoring and maintenance.
IT Consulting
Never worry about IT misalignment with expert insight, project management, strategic planning, and tailred budgeting from our seasoned IT consultants and virtual CIOs.
Business Continuity
Prevent data corruption and loss with business continuity services that cover off-site data backup, integrated archiving, continuous monitoring, and more.
IT Outsourcing
Gain total peace of mind knowing your infrastructure is in capable hands by handing off some of all of your critical IT tasks to a team of experienced professionals.
Why Manawa is a Top Mississauga Managed Services Provider
< 15 Minutes
Average response time for our technical support services
15+ Years
Providing top-quality managed services in Mississauga, Ontario
53%
Reduction in IT issues within your first year of service
Expand Your Business With Reliable IT Services in Mississauga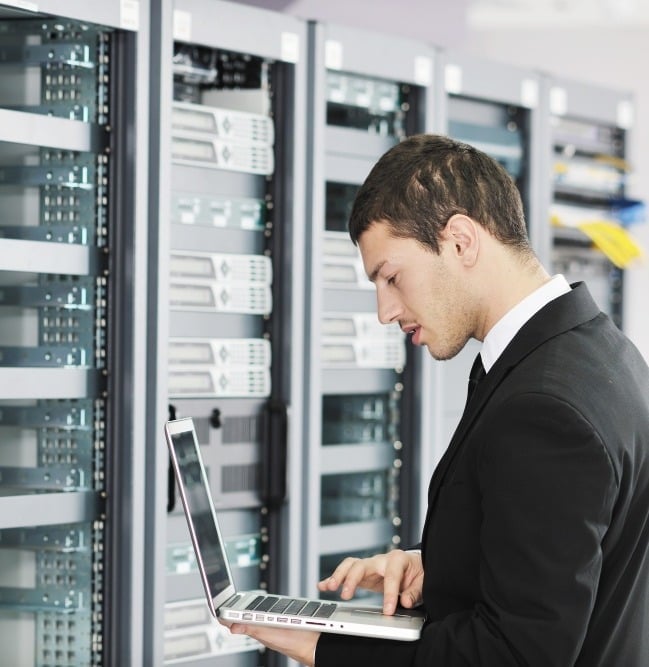 Trust a Single Source for Unparalleled Mississauga IT Solutions
We've earned our reputation as a premier Mississauga managed services provider by offering managed IT services designed for businesses of all sizes.
That's why we provide two options to keep your business running smoothly:
Full Fixed Fee (FFF)
Ideal for businesses without an internal IT team, FFF offers the following services at a flat monthly fee:
Virtual CIO services
Centralized IT services
MSSP-level security services
Technology alignment services
Design Desk for customized IT projects
Point of Contact (PoC)

Suited for businesses with a small internal IT team, PoC allows you to maintain control over your IT while our experts supplement your staff and cover any gaps.

Each PoC engagement comes with a personalized quote, considering your specific needs and the extent of support services required

Propel your business forward with dependable IT managed services Mississauga businesses trust.
Avoid Technology Misalignment With Professional IT Consulting Services
Navigating through important IT decisions becomes easier with a seasoned advisor in your corner.
Through our Mississauga managed services, we provide you with access to reliable IT consulting and Virtual CIO (vCIO) services that guide your business to success.
Our vCIOs and consultants are fully certified IT professionals who are ready to support you with:
IT procurement
Tailored IT roadmaps
IT project management
Planning and budgeting
Development and execution of IT strategies
And more
Foster long-term growth with executive-level insights tailored to your small business's needs with our managed IT services in Mississauga, Ontario.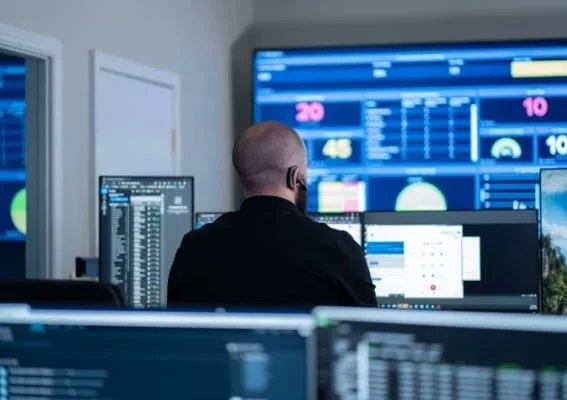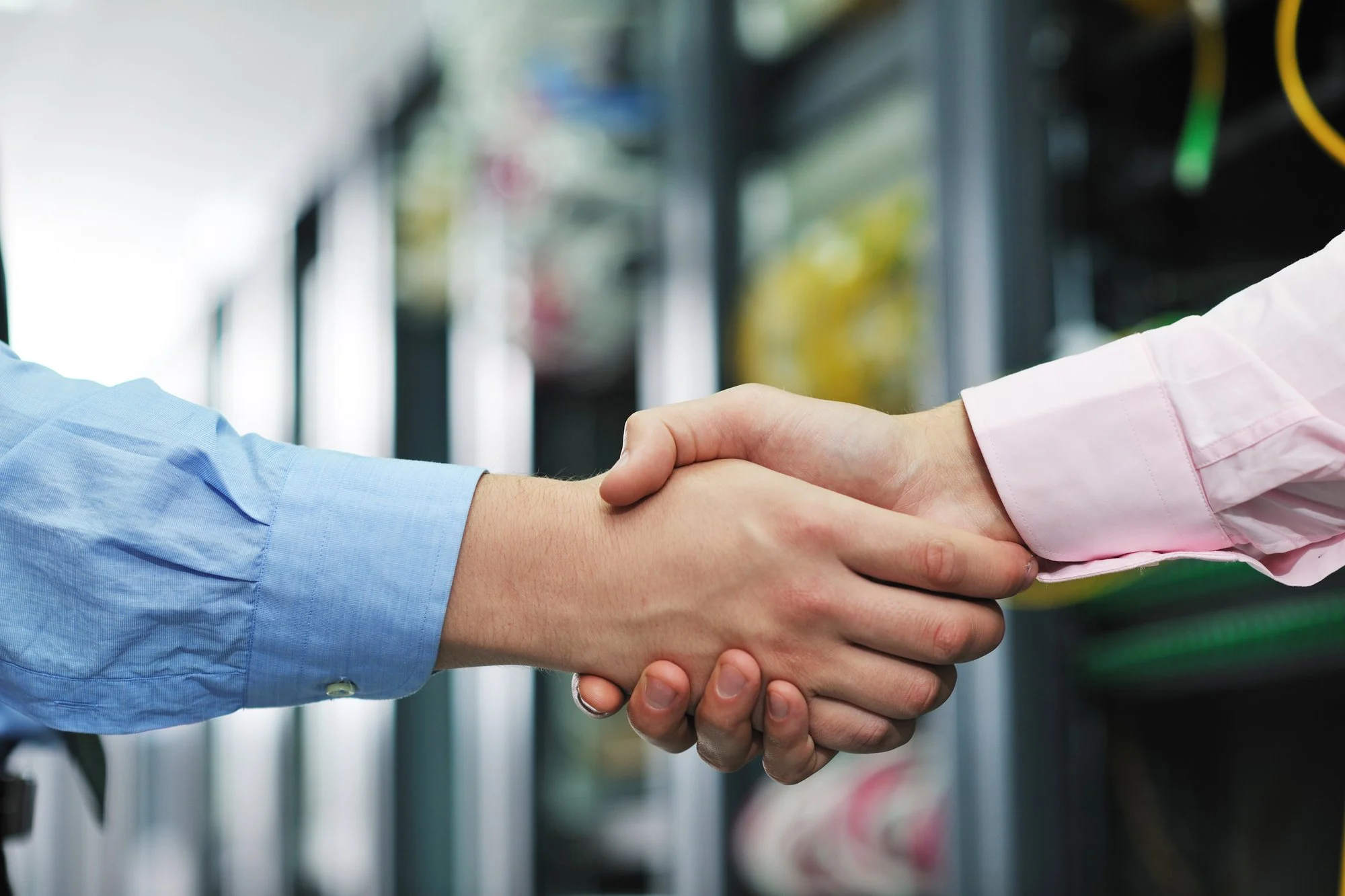 Minimize Data Protection Risks With MSSP-Level Cyber Security Services
The cyber threat landscape is constantly changing. Without an adequate security strategy, your business may be exposed to numerous online risks.
At Manawa, we help you mitigate these and other digital threats with robust cyber security services as part of our Mississauga IT solutions.
We go beyond surface and perimeter-level protection with
Managed Security Services Provider (MSSP)-level support that covers:
SOC and SIEM support
Security awareness training
Access to our security analysts
Advanced ransomware defense
Ongoing monitoring and detection
Trustworthy cybersecurity consulting
Zero Trust network access and computing
Managed Detection and Response (MDR)
Upgrade your business's security and data protection today with our IT managed services in Mississauga, ON.
Our Other Mississauga IT Solutions
Frequently Asked Questions About Our Managed IT Services