5 Biggest Industries in Markham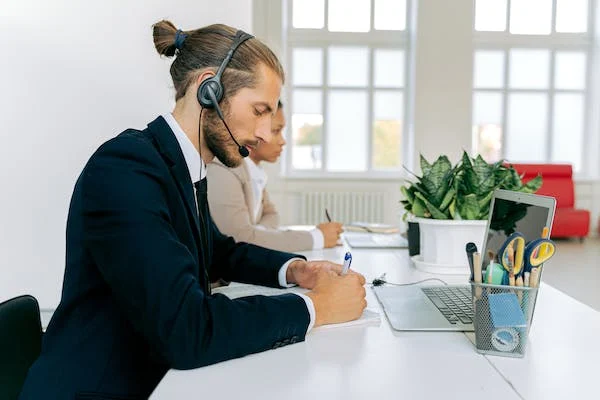 Markham is one of Canada's top high-tech hotbeds and is home to a number of major technology companies.
The city is also a major hub for manufacturing and has a strong service sector.
Businesses are increasingly choosing to establish their operations in this location due to the world-renowned proximity to the Greater Toronto Area and easy access to big industries in Markham.
All in all, the city holds vast appeal for business owners and companies like yours eager to excel in your respective fields.
In this blog, we'll discuss some of the top industries in Markham that are driving the city's economy.
Markham's Top Industries That Are Driving Growth
1. Technology
Markham, a vibrant city in Ontario and Canada, is experiencing tremendous growth in its technology sector.
The city continues to attract and foster tech companies of all sizes, from startups to Fortune 500 organizations in North America and beyond.
In fact, according to statistics, Markham is at the center of the second-largest tech cluster in the country.
With world-class infrastructure and excellent highway transportation links connecting the Greater Toronto Area (GTA) region, there are many reasons why technology businesses are thriving here.
For example, Markham has one of the most well-educated workforces in both Ontario and Canada due to the public education system and waves of skilled immigrants in Markham and the surrounding region. This makes it extremely attractive for startups to tap into a qualified workforce.
All said, it is no exaggeration when we say that technology is one of the fastest-growing Markham industries.
2. Auto Manufacturing
Auto manufacturing is thriving as one of the biggest industries in Markham today.
The city has attracted automotive companies such as Honda of Canada Manufacturing, Mitsubishi, Tesla, Hyundai, and more.
Markham's talented workforce brings a range of expertise in engineering, robotics, IT and manufacturing to facilitate the development of advanced auto manufacturing processes.
Innovation is a way of life in Markham, with one of the most saturated number of patents per capita in Canada, according to the World City Council on Data - this makes us a convenient home for companies looking to leverage new technological developments in industrial manufacturing or expand their presence in the auto industry.
Businesses are increasingly flocking to the city for its highly advantageous environment, suggesting that this sector will continue to thrive as one of the biggest industries in Markham for years to come.
3. Finance
With its growing economy and increasing presence in the corporate world, Markham is quickly becoming one of Canada's prime business locations for all types of companies, especially those involved in finance.
Toronto and the surrounding GTA exist as the second-largest financial hub in North America, behind New York, and is ranked seventh globally, in employment.
With big industry names like TD Bank, Ceridian, and Sun Life Financial located here, opportunity in the financial services industry remains abundant as one of the top industries in Markham today.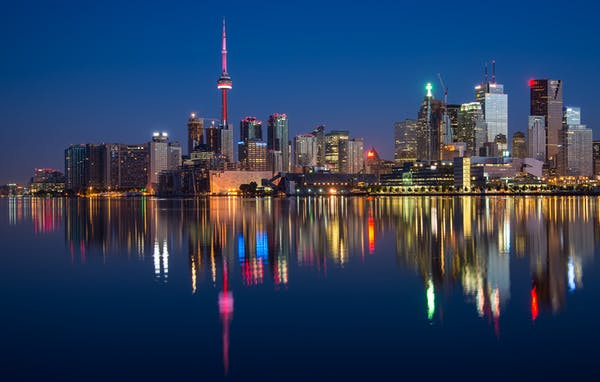 Image Credit: Pexels
4. Real Estate
The average price of a home in Markham was a whopping $1.28 million in October 2022, according to the Toronto Regional Real Estate Board.
With the real estate sector booming as one of Markham's top industries, properties in the city reported double-digit growth in May from the same time a year ago, with the average price coming in at $1,320,523.
This is an increase of 21.83 per cent year-over-year.
While competition is tight and prices are high, the financial abundance of Markham's real estate market is impossible to overlook.
5. Managed and Professional Services
Markham is anchored by 1,500+ technology companies generating over 37,000 jobs, according to statistics.
These numbers can be attributed to the prominent demand for quality managed and professional services providers in the city.
As a local managed service provider in Markham for over 15+ years, Manawa Networks is a leading industry firm and a trusted option for managed and professional IT services in the area.
Our average response time of 15 minutes for helpdesk support helps ensure all your IT problems are solved in a time-efficient manner.
What's more, we also have proven processes in place to reduce your IT issues by 50% on average within your first year alone - something other managed IT companies in Markham can't compete with.
To learn more about how we can help your business thrive with high-quality IT services, check out these additional resources.
Top Markham Industries in Review
As evident through these findings, there are many industries in Markham on the come up.
Markham's growing industries create endless opportunities for work, with a multitude of job openings and career paths for local residents.
In addition, the expanding job market screams potential for increased business growth and investment, bringing money into the Markham area and bolstering its economy.
Local businesses will also benefit from the influx of workers as it helps strengthen their customer base and reach new markets.
Ultimately, Markham's growing industries represent great opportunities for future growth.
If you're looking for a company to help you scale your local Markham business with state-of-the-art information technology and managed IT services, look no further - Manawa is the solution for you.
Whether you need our services on a large or small scale, book a free consultation to learn more about how we can help!
Featured Image Credit: Pexels
---