The 8 Top Industries in Hamilton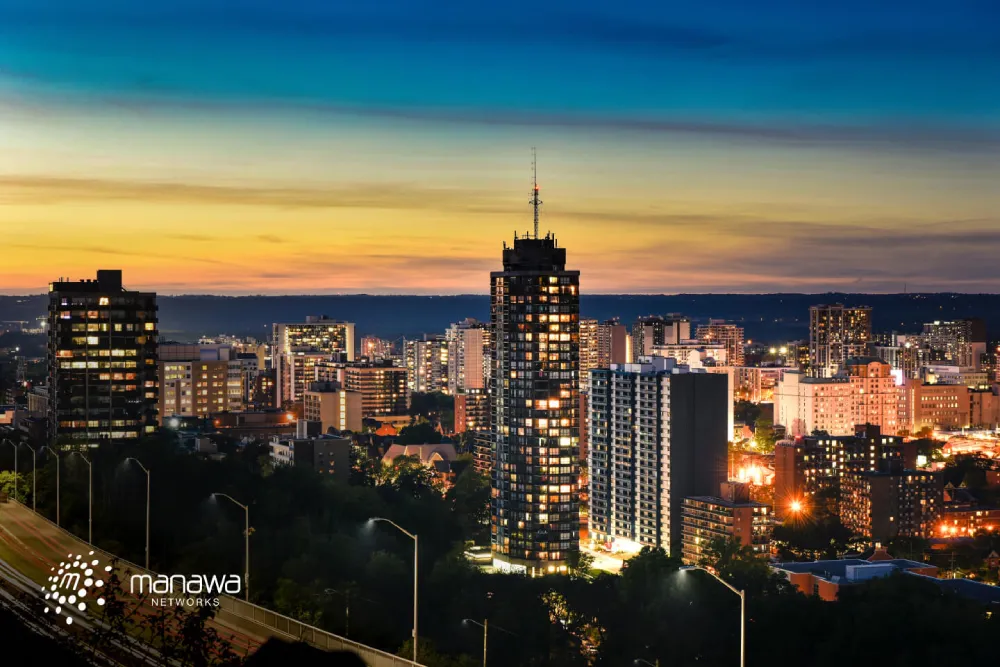 The City of Hamilton's industrial past laid the groundwork for a cutting-edge, inventive economy. Then, elite post-secondary institutions like McMaster University gave Hamilton industries access to emerging top talent. It's no wonder the city is quickly becoming a Canadian business leader.
The city's industrious roots and ongoing economic and cultural revival is generating a diverse business atmosphere. Everyone from grass-roots steel producers , to innovative technology leaders, and artistic creators thrive in Hamilton.
This article will showcase the 8 biggest industries in Hamilton . We'll dive into who they are, what they do, and how they're driving Hamilton's economic development .
1. Manufacturing
Hamilton's economy is powered by the manufacturing sector . 10.6% of workers in the Hamilton region are employed in this industry, which is noticeably higher than the national average of 9.4%.
These numbers shouldn't be surprising. Hamilton produces 60% of Canada's steel products and the city's steel manufacturing industry contributes 4% to Ontario's total economy.
Impressively, Hamilton manufacturers play a significant role in Canada's aerospace and defense industries. This means that many companies house high-stakes data and also need people with the expertise to protect it .
2. Food & Agribusiness
Food is Hamilton's second largest industry after steel manufacturing. Major Canadian food brands like Maple Leaf, Bunge, and Tim Hortons are headquartered in Hamilton. It's also the city's fastest growing sector.
Hamilton's agriculture sector is booming thanks to its location. The city is urban enough for business opportunities, yet rural enough for farming. 810 corporate farms cultivate a diverse range of food products.
One of the top products is sugar. Hamilton sugar is more cost-effective for Canadian grocers than supplies from the US and Mexico. Therefore, most of the sugar on the shelves in Canada's grocery stores came from Hamilton.
3. ICT & Digital Media
LinkedIn data indicates that the Hamilton-Burlington region has more tech talent than the San Francisco Bay area . That's because the city is actively fostering tech education and development.
For example, McMaster Innovation Park (MIP)'s 100,000 sq.ft. collaborative space draws tech innovators to Hamilton. As a result, an increasing number of non-local tech companies are expanding to the city.
* Find out more about Hamilton's booming tech center in our blog about the 7 biggest tech companies in Hamilton .
Even Hamilton's Top Information Technology Companies Can Benefit From IT Support
4. Tourism
Toronto is a popular tourist destination for travelers from across Canada and the world. Yet, Hamilton attracts 5.9 million visitors who spend an estimated $575.8 million each year. The city may not have a renown landmark like the CN Tower, but it does have:
A vibrant arts and culture scene
Rich historical landmarks
Beautiful natural attractions
A diverse culinary scene and numerous craft breweries
Outdoor recreational activities
Tourism generates revenue and promotes Hamilton as an attractive place to live. This attracts new businesses, residents, and investors, contributing to the local economy.
5. Finance, Insurance, and Real Estate (FIRE)
Hamilton has a thriving finance, insurance, and real estate (FIRE) scene. The demand for housing due to population growth is fueling the real estate business, while downtown Hamilton is leading in fintech and cryptocurrency.
Furthermore, Hamilton's attractive real estate prices have made it an appealing place for real estate investors - boosting the city's FIRE sector. To date, 30% of Hamilton businesses work in one of these 3 industries.
6. Transportation
Situated at the heart of the country's busiest economic center, Hamilton is in the perfect position to be a transportation hub. As a result, the city hosts the busiest overnight express cargo airport in Canada and the busiest seaport in the Great Lakes area.
The Port of Hamilton is Canada's gateway to the world. It is Ontario's primary exporter of grain and soybeans and handles an impressive volume of approximately 650-700 vessels and millions of tonnes of cargo per year.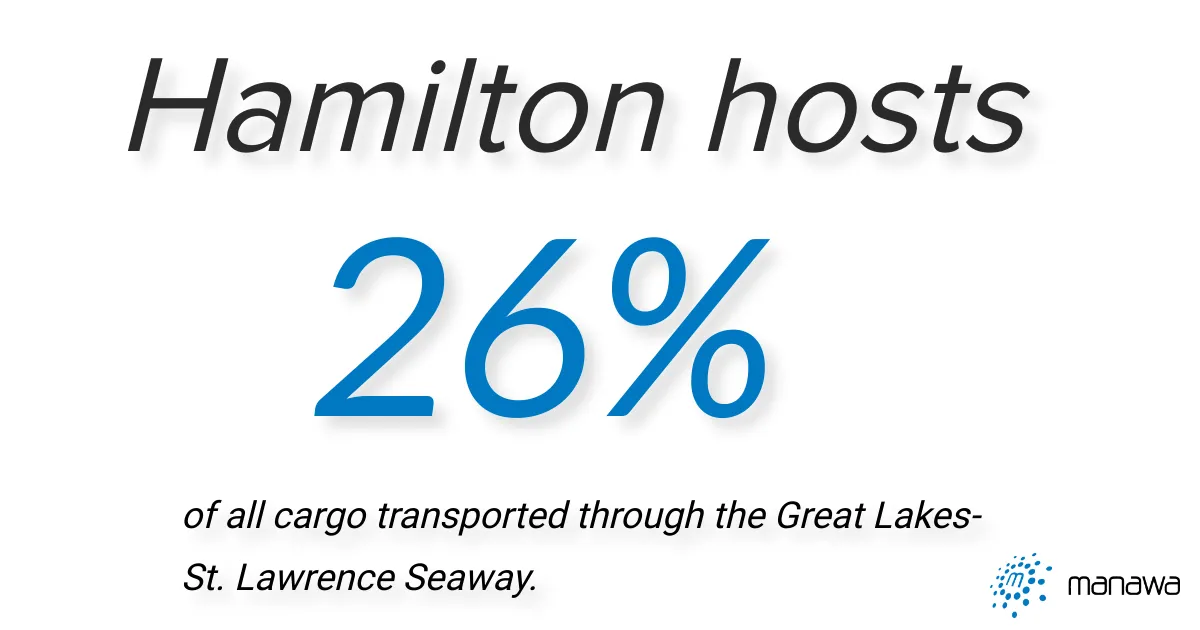 Source: Invest in Hamilton
6. Life Sciences
Hamilton has the 2nd largest hospital network in Ontario, employing over 30,000 people. Healthcare workers and researchers thrive in the city, and the federal government invested $6 million to keep Hamilton's life sciences sector strong.
Canada is a global leader in immunology research and Hamilton is part of the reason. The McMaster Immunology Research Centre boasts an impressive 45,000 square feet of lab space dedicated to vaccine and immunotherapy research.
In February 2023, a professor from this research centre won the Hardy Cinader Award for advancements in mucosal vaccine research.
7. Creative Arts
While Toronto's film industry is widely recognized, Hamilton's is growing fast. In 2022, the city issued 986 film permits and the creative sector saw a 16% growth rate. Today, Hamilton has the 3rd largest film business cluster in Canada.
Film is not the only business where creativity is thriving. Hamilton is also the 6th largest music cluster and 5th largest fashion design cluster in Canada. Altogether, creative organizations constitute 6% of the total number of businesses in Hamilton.
Read How Hamilton's Top Industries Keep Their IT Running Smoothly
All Industries in Hamilton Do More With Managed IT Services
Troubleshooting technical difficulties takes time away from companies in Hamilton . Business leaders should instead be spending that time on corporate growth that pushes the city's economy forward, with the help of reliable IT consulting in Hamilton .
At Manawa Networks, we want to be the managed IT provider that gives Hamilton's leaders the free time they need to expand their operations. We're proud to be a local IT services company that's part of North America 's 4th fastest growing tech sector .
Request a free consultation to find out how your Hamilton business can do more with managed IT services.
---