The 5 Biggest Industries in Scarborough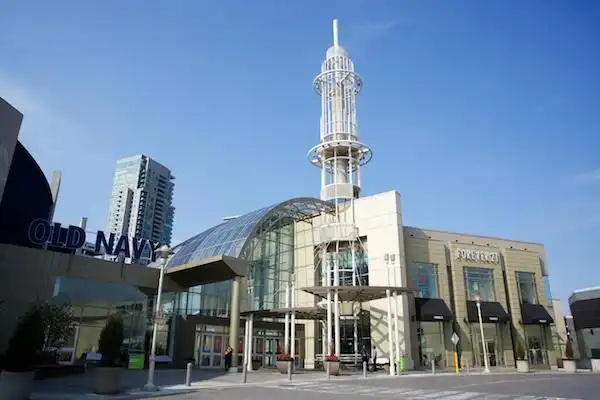 From enterprise companies to start-ups, opportunity is booming for those looking to enter the top industries in Scarborough.
Scarborough's diverse, competitive economy makes the area a force for continual innovation and growth, and a natural draw for talent. In this blog post, we will take a look at some of the biggest industries in Scarborough as well as key growth trends and opportunities.
What Are The Top Scarborough Industries?
Scarborough Centre's Growth Plan and Municipal Density Target states that the city is slated to increase its gross density from 143 people and jobs per hectare in 2006 to 400 people and jobs per hectare by 2031.
Currently, the top industries in Scarborough are technology, healthcare, construction, manufacturing, and managed IT services.
Growing Scarborough Industries: A Closer Look
1. Manufacturing


Manufacturing has long been an integral part of the city's economy and remains one of the most popular industries in Scarborough.
Eglinton Avenue East emerged as the manufacturing hub post-war during the 1950s and was known as the "Golden Mile".
Today, the manufacturing scene continues to thrive as one of the biggest industries in Scarborough, ranging from general manufacturing to cosmetics to furniture.
Major manufacturers in the city include:
Atlantic Packaging Products Ltd.
Tradition Fine Foods
Uplite
Scepter Canada
Crystal Claire Cosmetics
TK Elevator
2. Technology
Toronto is home to the fastest growing tech market in North America, with tech job growth surpassing that of major US cities, including Seattle, Boston, and New York City combined.
This trend has been significantly influenced by Global Talent Stream – an initiative that facilitates the recruitment of highly skilled foreign workers to work in tech-focused Scarborough industries.
This initiative helped promote Toronto's high-tech sector in 2017, which has contributed to the continued success and expansion of the city's high-tech industry today.
In 2022, Amazon announced plans to build a new fulfillment center in Scarborough that will employ over 600 people. And with other major tech companies like Genecis Bioinudstires and Darwynn located here, it's no wonder the city is getting recognized for its rapid technology growth in recent years.
3. Professional and Managed IT Services
On the list of Scarborough top industries, professional and managed IT services are in growing demand amongst local companies in recent years.
A need for efficient technology processes and improved cybersecurity can be attributed to this trend in today's business world.
As one of the leading leaders of the professional and managed IT services industries in Scarborough, Manawa Networks has over 15+ years of experience optimizing IT processes for small and medium businesses like yours.
Find out why we are your best choice for managed IT services by checking out these additional resources:
4. Healthcare
Healthcare is one of Scarborough's top industries mainly due to Scarborough's rapidly growing population, which accounts for 25% of Toronto's entire population today.
In total, Scarborough Health Network (SHN) serves over 832,000 people across three hospitals and eight satellite sites.
The healthcare community has received new investments in recent years, with the province of Ontario investing over $1 billion into the expansion of the SHN in 2022.
Scarborough Health Network's plans to transform health care include the construction of a new Birchmount Hospital, which will receive an additional $3 million from the federal government.
As one of the most important Scarborough industries, it is refreshing to see the city's healthcare community finally receiving the attention it has been in need of and seeking for many years.
5. Food Processing
As a prominent Scarborough industry, the food processing market has gained a recent $12.7 million CAD investment from the province of Ontario to expand jobs and opportunities locally.
This investment is geared towards five major companies. Based on current projections, this investment is slated to introduce over 180 jobs to the local food market.
Some of the major food processing companies in the area include Ecolab, Tradition Fine Foods, and Grain Process Enterprises - with more companies eyeing moving into the area today..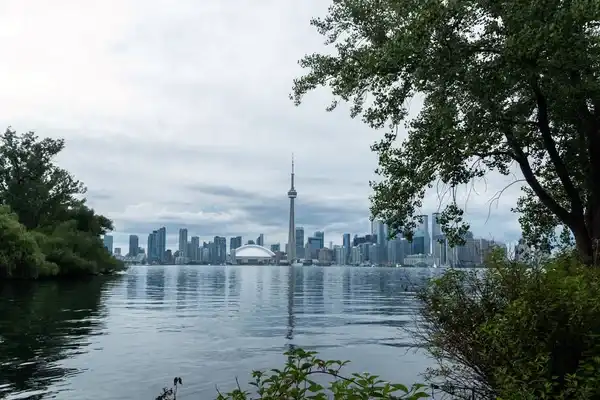 Looking To The Future: Top Scarborough Industries
Scarborough is home to some of the most innovative and exciting industries in Toronto, and that's saying a lot, since Toronto is one of the fastest growing cities in North America.
With a wealth of opportunities, this diverse, friendly, and innovative GTA hub offers an array of career paths that are sure to appeal to everyone from entrepreneurs to healthcare professionals.
We at Manawa Networks are here to simplify your IT operations no matter what industry you are in.
By offering an average response time of 15 minutes and proven processes that reduce IT issues by 50% on average, we offer you an unmatched level of service and confidence when you partner with us.
Among the services we can help you with are:
Get more from your IT by scheduling a free consultation with our team today!
---