6 Common Types of Managed IT Services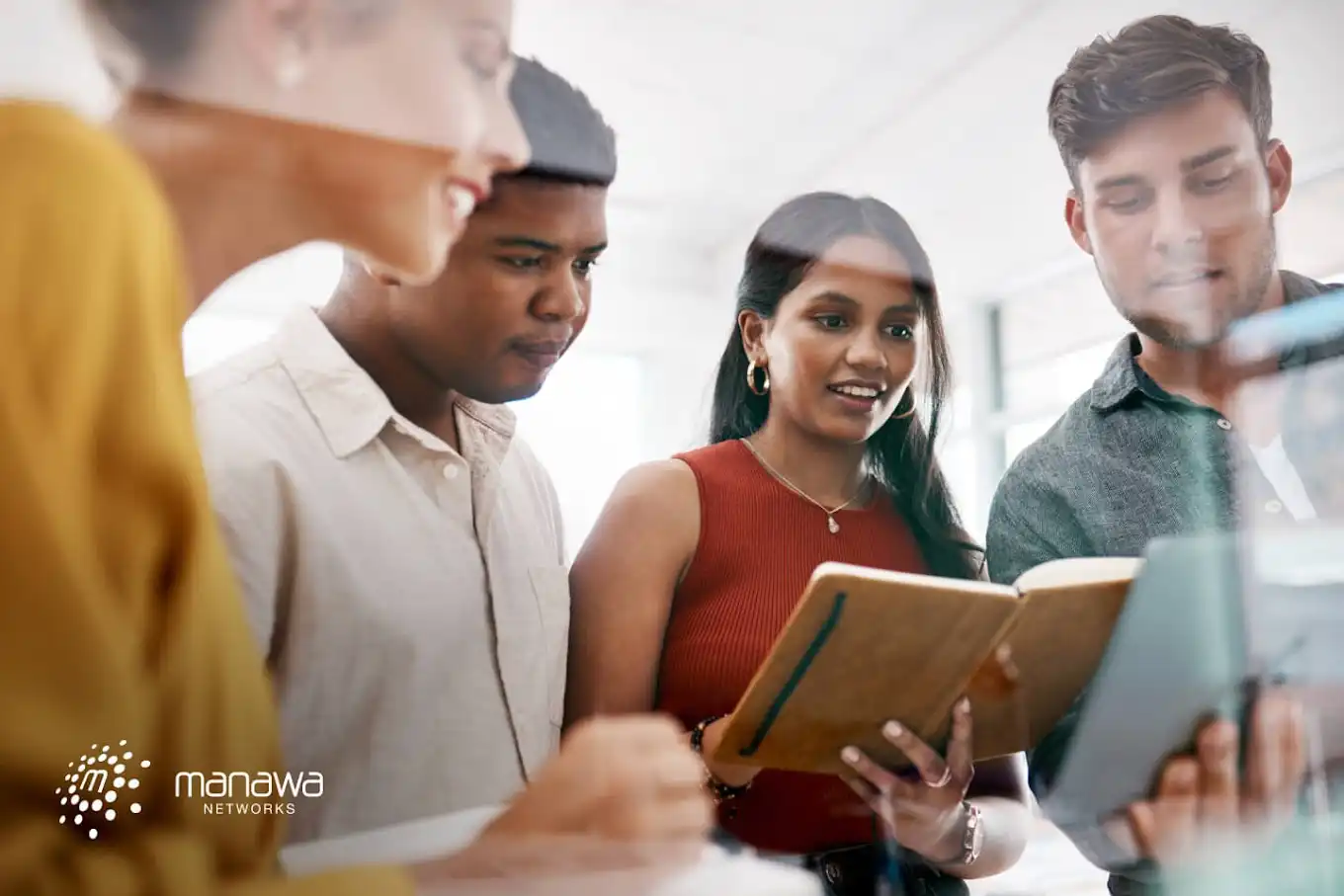 In the modern day workplace, where technology is ubiquitous and ultimate business success depends largely on an organization's ability to leverage digital tools, there are many types of managed services that can provide countless advantages for your business.
From dealing with everyday tech tasks and streamlining workflows to providing a greater level of security for data and systems—over 92% of G2000 companies have now turned to managed IT services as a way to streamline their digital operations.
Read on to learn more about:
The different types of managed IT services available
How they work behind the scenes for maximum efficiency and security
How to implement them into your business with a trusted managed service provider (MSP)
What Are The Benefits of Managed IT Services?
Managed IT services provide your business with an efficient way to manage its technology infrastructure.
Such services can offer a variety of benefits, including:
Enhanced productivity
Improved operational efficiency
Reduced operational costs
Increased security
Access to certified professionals
Easy troubleshooting of IT issues
These experts closely monitor system performance, assess risk, proactively apply patches and updates, ensure compliance with standards, and ensure that back-ups are in place to protect data in the event of a disaster, along with much more.
Working with an IT provider helps you and your internal team focus on their core strengths while leaving all the technical needs to knowledgeable specialists--thereby reducing stress levels, improving team morale as well as visibility into what is being done with respect to IT management processes.
Let's explore some of the common types of IT managed services in further detail.
Exploring the Different Types of IT Managed Services
1. Cybersecurity
According to statistics, small businesses account for 43% of all cyber attacks due to a lack of limited resources and knowledge of how to navigate the ever-evolving landscape of cyber crime.
Luckily, managed security services offer you protection against cyber threats using expert insight and security protocols that ensure all activities and digital assets remain secure.
Cyber security services include:
User authorization
Password controls
Remote monitoring and management
Software patching and updates
Security information event management (SIEM)
SOC
Antivirus implementation
Firewalls
And more
2. IT Support Services
A managed services technical support team is one of the most popular types of managed services. With access to expert technicians and engineers, you'll have reliable troubleshooting that keeps day-to-day operations running without costly disruptions.
Service level agreements (SLAs) ensure you receive consistent results –– all the while reducing your time and money spent maintaining systems.
Check out these resources to learn more about the benefits of remote support.
3. Cloud Services
As one of the most common types of IT managed services, businesses are increasingly taking advantage of cloud-based services for the improved scalability, enhanced security, cost savings and efficiency they bring.
With the ability to work from any computer or mobile device, cloud services cover a wide range of components that are divided into three categories:
Infrastructure-as-a-Service (IaaS)
Platforms-as-a-Service(PaaS)
Software-as-a-Service (SaaS)
With over 94% of companies now leveraging cloud computing, MSPs have gone on to offer a range of different services, including:
Cloud migration assistance
Infrastructure implementation
Cloud management
Managing user controls
Data backups
And more
4. Business Continuity
Business continuity services are a type of managed IT service that help protect your organization from major disruptions, such as natural disasters and cyberattacks.
These services help ensure that your operating systems can remain operational during times of crisis by having all necessary systems and data available in the cloud, ready to be accessed and utilized when needed.
For comprehensive business continuity solutions, reaching out to an experienced IT service provider is the best choice. Find out why Manawa is your best choice for all types of managed IT services.
Avoid Costly Productivity Threatening Downtime
Keep Your Business Up & Running with Manawa
5. IT Consulting
IT consulting services can give your organization the leading edge it needs to stay ahead of competitors. With experienced consultants, you are better equipped to make informed strategic decisions and leverage cutting-edge technologies that will ensure your business's longevity in a rapidly evolving landscape.
You also gain access to expert advice on developing strategies, assessing potential projects, testing and implementing new systems, upgrading existing infrastructure/processes, integrating different software programs.
6. Network Management
Network management refers to the process of monitoring and managing your network of computers and other devices with the help of an MSP to ensure that all devices are properly set up, running optimally, and secured from cyber threats.
Components of network management typically include:
24/7/365 remote monitoring
Logging systems
Network automation
Network design
Office 365 monitoring
Network architecture
Administration
The network management market was estimated to be valued at $6.7 billion in 2020. Based on a compound annual growth rate (CAGR) of 8.9% between 2020 and 2027, integrating network management into your IT is a great way to remain competitive in today's digital landscape.
Implementing Managed IT Services
Unlock the full potential of your business with Manawa Networks' tailored managed IT services.
Our experts understand that every organization is unique, which is why we work with you to develop custom solutions based on a variety of factors such as your company size, budget, number of employees and data/application requirements.
Make sure you take advantage today for an optimized insight into how we can help make the most out of your technology investments.
Learn more about our managed service offerings and how they can help by booking your free consultation today.
---