Managed Services vs. Professional Services: What are the Differences?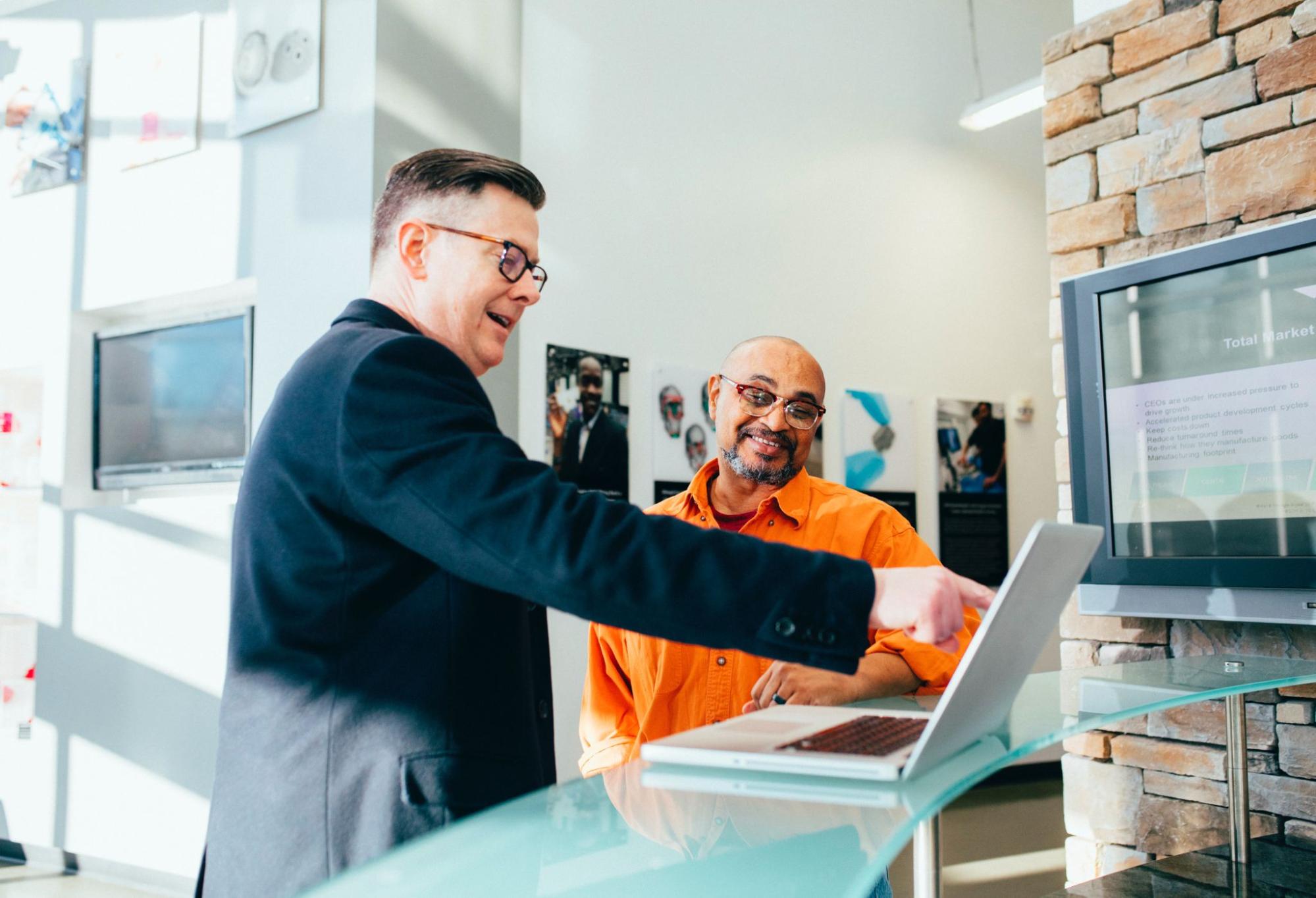 Are you having difficulty determining the optimal IT service for your organization? If yes, you are among the staggering 43% of businesses grappling with the same challenge, as noted by the CompTIA IT Industry Outlook 2023.
"Making the right choice for IT services is not just about selection, but understanding which type of service type is the best match for your needs," says Matthew Held, CEO at for Manawa Networks.
When it comes to choosing IT services the two main options are managed services vs. professional services. Both offer various beneficial services that provide you with dependable long or short-term assistance, fill knowledge and skill gaps, and take projects to completion.
In this article, we'll break down the differences between managed services vs. professional services to provide you with a deeper understanding of both to make your decision easier.
Managed Services vs. Professional Services: Which is Right for Me?
Make the right move for your business by partnering with Manawa Networks today.
Understanding Managed IT Services
When taking care of your technology becomes a challenge, many businesses turn to managed IT services. As a result of the increased reliance on managed services, the market is expected to be valued at $834.7 billion USD by 2032, with a compound annual growth rate (CAGR) of 11.9%.
Managed services are typically offered on a long-term basis, encompassing a comprehensive array of IT functions. They revolve around maintaining the day-to-day operations and ensuring optimal performance of your IT systems and networks.
Based on the provider you partner with, you'll either receive a fixed-term contract, or a month-to-month subscription that allows for more flexibility.
A Closer Look at What Managed Services Offer
Managed services offer a suite of solutions that include network monitoring, data backups, security management, network support, helpdesk services, and more.
These services provide a proactive approach to your IT management, using a preemptive approach to keeping your business free of issues.
The Benefits of Managed Services
Managed IT services offer several advantages, especially for small and medium-sized businesses. They also provide ongoing support which cuts down on downtime, and fast response times that expedite problem solving.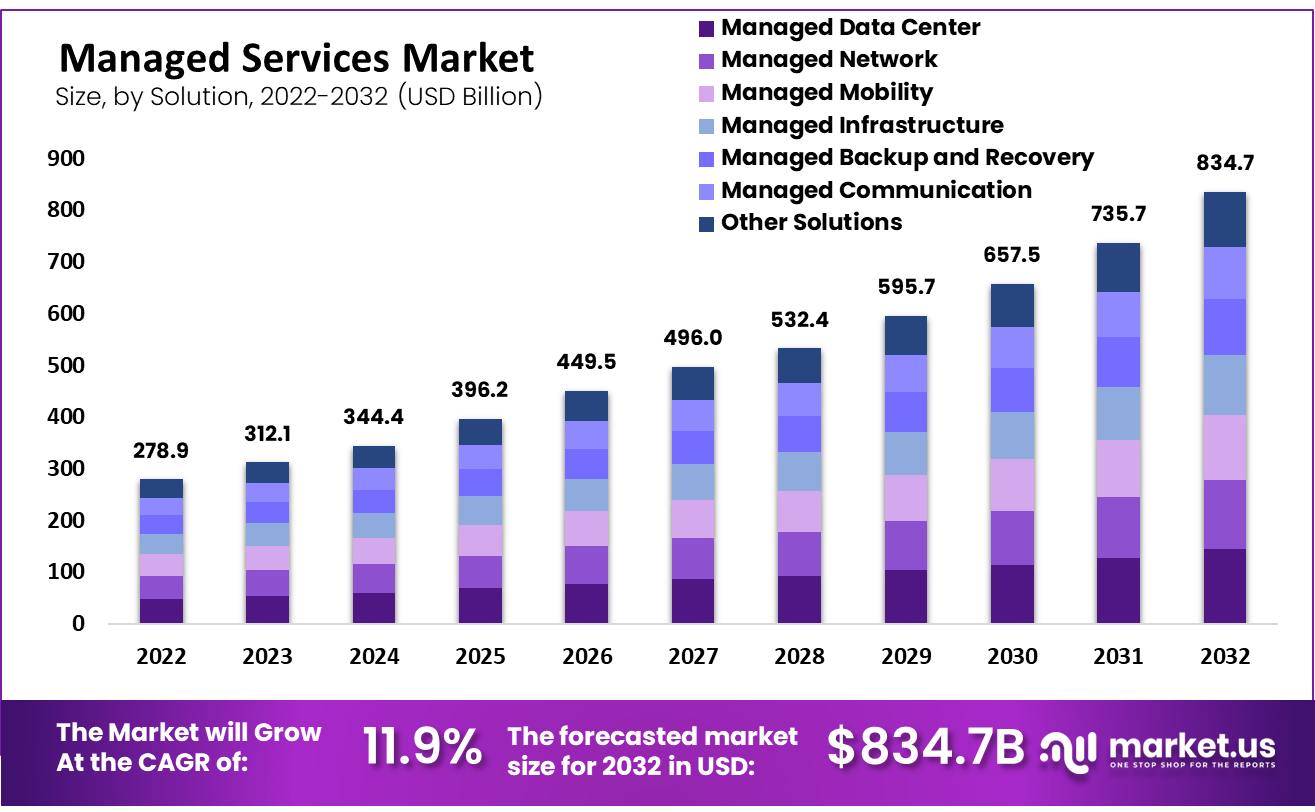 Understanding Professional Services
Unlike managed services, professional services are project-based, typically provided on a short-term basis and are tailored to specific needs. They are the best choice for a one-time project with a more limited scope of work.
Like the managed services market, professional services are also primed for long-term growth. The professional services market was valued at $5.43 trillion in 2021, and is projected to grow at a CAGR of 7% to reach $7.06 trillion by 2025.
A Closer Look at What Professional Services Offer
Professional services usually involve consulting-based or project management tasks. These services augment your internal team with a unique skill set, allowing them to focus on their core tasks while the external professionals handle the project.
The Benefits of Professional Services
There are many reasons why some businesses opt for professional services. For example, they help you save time so you can focus on your day-to-day, access to more diverse and specialized talent, and access to cutting-edge tools required for specific projects.
You'll also save money on training new staff, enjoy faster delivery, continuous support, and expert advice that you'll be able to depend on from conception to completion of your projects.
They also provide a short-term engagement, generally lasting for the duration of a project, which can be advantageous when you need a specific set of skills for a specific project.
Comparing Managed Services vs. Professional Services
Understanding the differences between these two types of services can help you make the right choice for your business.
Differences in Approach
Managed services focus on long-term engagements, proactive management, and offering ongoing support for your business. On the other hand, professional services tend to focus more on short-term, project-based engagements.
Differences in Pricing Structures
Managed services typically work on a subscription basis, with a flat fee for the services provided. Professional services, however, usually operate on a project basis, with the cost defined by the scope of work.
Which Service is Right for You?
Determining whether you need managed or professional services depends on your unique needs. Managed services are more suitable when you need continuous IT support, while professional services are ideal when you need specialized skills for specific short-term projects.
A Quick Overview of Managed Services vs. Professional Services
| | | |
| --- | --- | --- |
| | Managed Services | Professional Services |
| Approach | Long-term engagement | Short-term engagement |
| Management Style | Proactive | Project-based |
| Costs | Flat fee | Defined by the scope of work |
| Best Suited For | Ongoing IT support | Specific IT projects |
Interested in learning more about managed and professional IT services? Check out these blogs:
Managed Services vs. Professional Services: Make the Right Call for Your Business
Making an educated decision about IT services can be challenging. That said, understanding the difference between managed services vs. professional services can help align your IT strategy with your business goals.
As a leading managed services provider, Manawa Networks offers a mix of managed and professional services that can benefit your business.
Whether you're looking for help managing your daily IT tasks, or require specialized knowledge to power through an important project, we've got your needs covered.
Learn more about our complete suite of managed and professional services by contacting us today to schedule a free consultation with our team of IT experts.
Dependable IT Services in the GTA are Closer Than You Think
---