The 10 Top Managed IT Service Providers in Mississauga, Ontario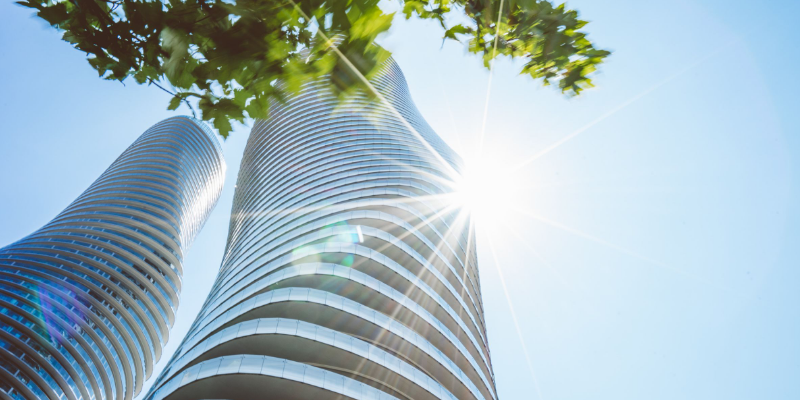 Technology management can be a daunting challenge in today's complex business landscape. With the explosion of data, cloud technologies, and cybersecurity threats, having a strong, expert IT team at your disposal isn't just a luxury—it's a necessity.
"In the increasingly connected world, businesses that fail to manage their IT resources effectively risk falling behind, missing out on operational efficiencies and potential growth opportunities." As Matthew Held, CEO at Manawa Networks, I've seen first-hand the transformative power of technology and its ability to reshape industries.
So, who are the top dogs in managed IT services in Mississauga? Let's dive in.
What Are Managed IT Services?
Managed IT Services are a strategic way for businesses to outsource their IT operations. They provide you with expertise and efficiency that can be hard to achieve in-house, especially for smaller companies.
In essence, a Managed Service Provider (MSP) becomes your company's IT department, allowing you to focus more on running your business and less on technological challenges.
Top 10 Managed IT Service Providers in Mississauga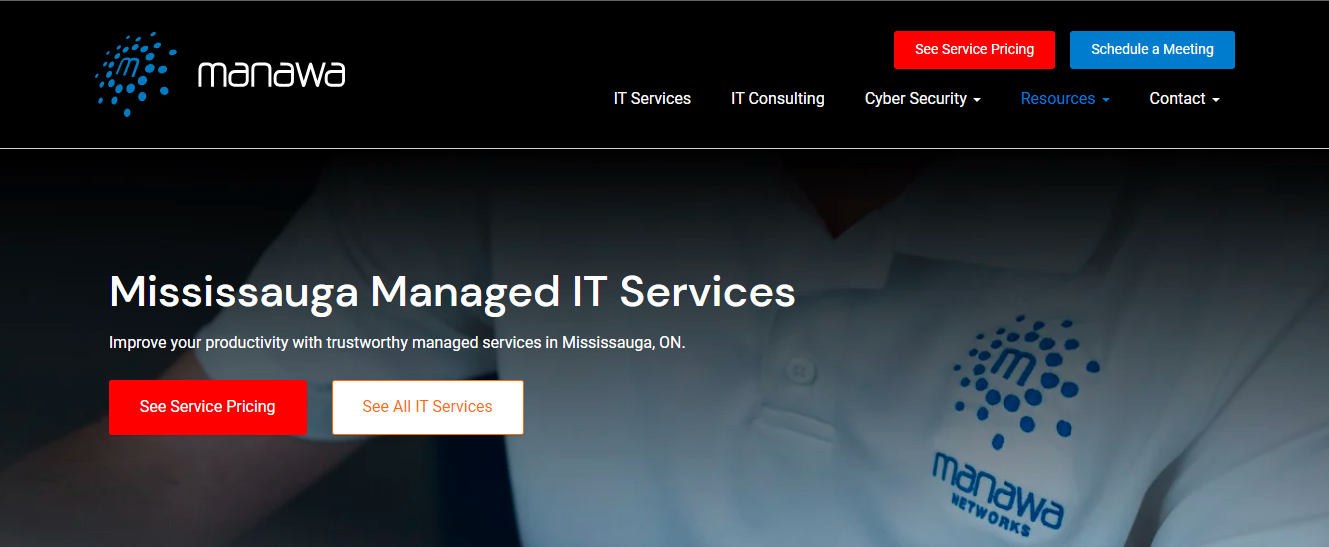 Derived from the Maori term for "heart," Manawa also encapsulates the principles of inspiration, encouragement, and empowerment—a mission we've been living out since 2008. We are the growth catalyst for small and mid-sized enterprises across GTA, helping them gain a competitive edge through innovative IT solutions.
We aim to offer top-tier services and solutions that fuel growth at small-business-friendly prices. Our bespoke technology solutions make your path to achieving your objectives more streamlined. Rest assured, our commitment lies in the prosperity of your business. After all, we grow only when we enable your growth and success.
With Wingman Solutions, your business gains a fortress against cyber threats. Their robust cybersecurity prowess provides an invaluable shield in our data-driven age.
Offering an array of IT services, from consulting to cloud solutions, Sun IT Solutions provides comprehensive tech management, ensuring no detail is overlooked.
At XBASE Technologies, efficiency is vital. Their exSimplify managed services solution streamlines your IT operations, driving productivity and simplifying processes.
EMKAL covers all your IT needs, from management to software development. This all-in-one provider offers a diversified portfolio, ensuring the seamless functioning of your tech infrastructure.
Level up your IT game with these expert resources on all things MSP-related:
PCM focuses on dependability and security. Their expert management takes the hassle out of IT, ensuring your systems run smoothly and securely.
Harnessing three decades of IT management experience, Binatech offers an unmatched depth of knowledge and understanding, ensuring your IT systems are well-guarded and efficiently run.
Understanding the distinct IT challenges small and medium-sized businesses face, NetFusion Designs tailors its IT solutions accordingly, offering bespoke tech support where it's most needed.
NUMENTIS provides many services, from business continuity planning to IT support, ensuring smooth sailing. Their expert team works around the clock, keeping your business operations humming.
Tektonic is a full-spectrum managed IT services provider, offering everything from network security to data backup and recovery. They work to turn technology into a business ally, not an adversary.
What To Consider When Choosing a Provider
When choosing a managed IT service provider, it's crucial to consider factors like budget, service requirements, and industry experience.
According to Gartner, 41% of business leaders experience cost savings as the most reliable aspect of choosing a managed IT partner with a subscription-based model. This underlines the importance of making the right choice for your business.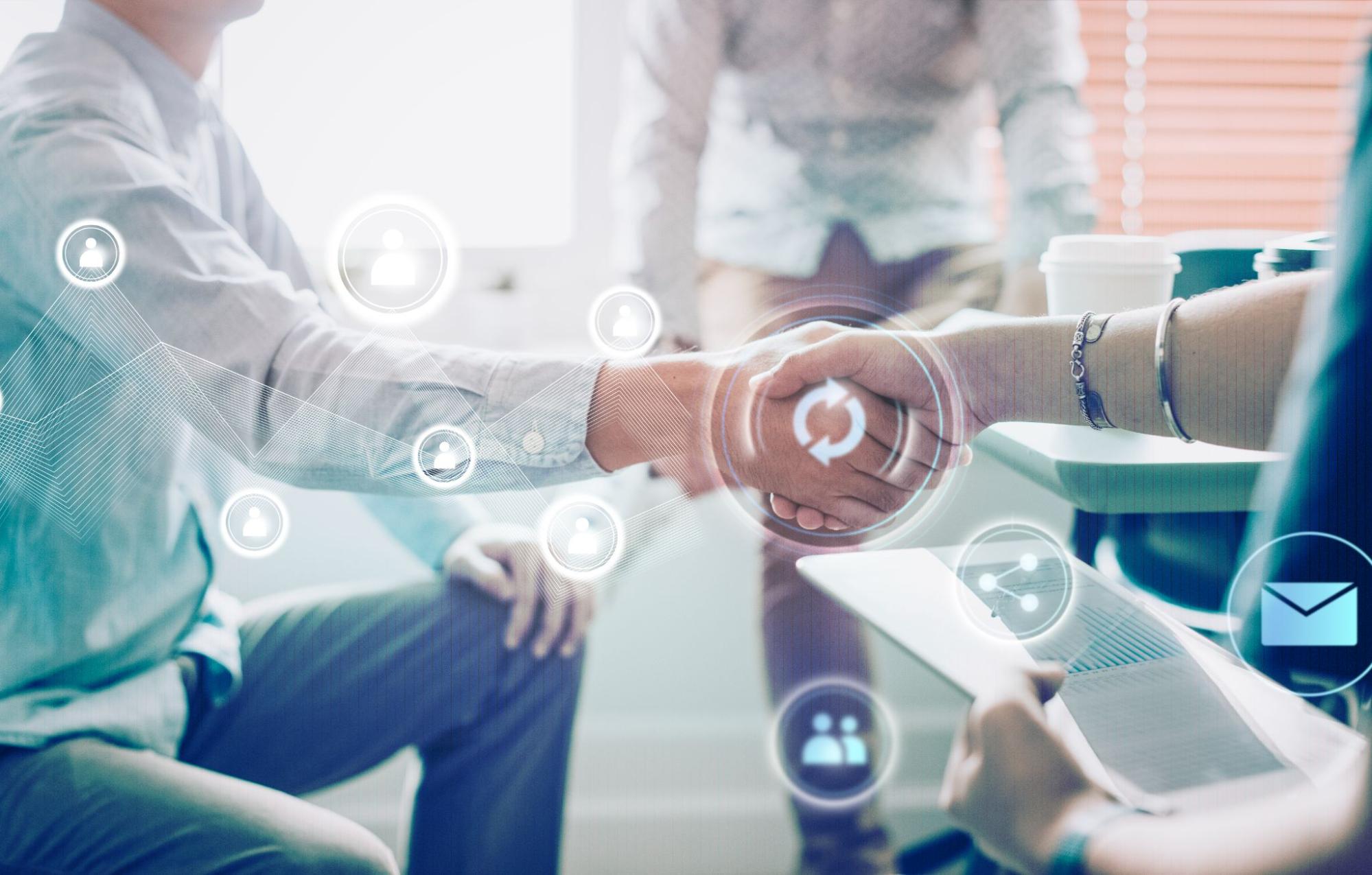 Consider Manawa Networks as Your Top MSP in Mississauga
Investing in managed IT services can streamline your business operations, enhance productivity, and provide a safety net against cyber threats. Choose wisely, and take your business to the next level with the right managed IT service provider
Discover our managed IT services offerings all over the GTA:
Ready to transform your business with Managed IT Services? Contact Manawa Networks today and see how we can help elevate your operations to new heights.
---